Breaking News: American Family Association & Radio Partners with Cultural Marxist Gospel Coalition & Those Promoting LGBTQ Agenda
Note from General Editor: In 2012, Brannon Howse wrote the book, Religious Trojan Horse. In that book Brannon revealed that after a 15 year friendship and working relationship with the American Family Association and American Family Radio, he and WVW Broadcast Network no longer endorsed the work of AFA/AFR. Brannon has documented AFA/AFR's aggressive promotion of some of the biggest false teachers within the New Apostolic Reformation such as Heidi Baker, Cindy Jacobs, Bill Johnson, Rick Joyner and others. These and others within the NAR believe in modern-day prophets and apostles, taking trips to heaven, swimming with Jesus, talking sports with Jesus, and reversing hysterectomies over the television, and more. All of these video clips are on our website as part of our documentation at www.worldviewpedia.com 
Ironically, now AFA/AFR wants to defend the authority of the Bible by producing a documentary with men who are actually undermining the authority of the Bible in numerous ways. Some of the men in the documentary are known for undermining the Bible, such as Darrell Bock. Dr. Andy Woods will be producing an entire radio show on Mr. Bock that will appear on worldviewradio.com next week. 
Most of the men appearing in the AFA/AFR documentary are hyper-Calvinists who have a false view of God and salvation. Many of them also believe in Replacement Theology that breeds the new antisemitism. But then, we should not be shocked since most of the men in the AFA/AFR documentary are Calvinists, and John Calvin was known for saying some of the most extreme antisemitic things in his documented writing. 
John Calvin also admits that his entire theology comes from the Catholic Church Father, Augustine, who had also spewed forth antisemitism in his writings and was known as the "Patron Saint" of Replacement Theology. 
Some of the men appearing in the AFA/AFR documentary have a long history of spiritually allegorizing parts of the Bible, denying Bible prophecy, and one presenter, whom we have on video, openly mocked those who believe in dispensationalism, even though this is the traditional eschatology of men like Billy Graham, D.L. Moody, Charles Stanley, Adrian Rogers, Tim LaHaye, Tommy Ice, Andy Woods, John Whitcomb, and countless others we could name.
In his 2012 book, Religious Trojan Horse, Brannon warned that AFA/AFR would merge the right with the left and he said it would happen over these issues. If you don't believe that he predicted this 7 years ago, then go read his 500 page book with an entire chapter dedicated to that prediction. Sadly, AFA/AFR is a perfect example of how modern-day evangelicalism has become and will continue to be one of the greatest threats to the true Church by opening the door to those promoting such philosophies as modern-day prophets, a false gospel, cultural Marxism, the new antisemitism, social justice and the LGBTQ agenda within the camp of evangelicalism—just as Brannon warned in his 2012 book, Religious Trojan Horse. 
If you now want to understand the documented extremism and cultural Marxism of AFA/AFR's new "ministry" partners, then please visit www.marxianity.com, as Brannon has produced the seminal work on the Gospel Coalition and the cultural Marxism that has merged Marxism and Christianity for what Brannon coined, "Marxianity."
Article by Thomas Littleton: 
American Family Association (AFA) and it's American Family Radio have been popular resources and gathering places for Conservative Christians who are politically engaged. However things look to be changing at AFA  as it has yoked itself with The Gospel Coalition .
Biblical conservative Christians began to realize that Tim Keller and D A Carson's organization The Gospel Coalition (TGC) had huge and growing problems as revelations of Cultural Marxist ideologies like Social Justice, Critical Race Theory , Intersectionality , Gender -Feminine -Queer theory had made their way DEEP inside the TGC. The infiltration has spread like a socially transmitted disease to TGC's affiliated Seminaries and ministries . By April 2018 the TGC/ ERLC cosponsored MLK/50 Conference came around -all jaws dropped – ears perked -and all hands came on deck to push back against the flood waters. The Social Justice alarms went off throughout the conservative Christian world . AFA looks to have missed the alarm on the Social Justice invasion.
At the fountain head of the Social Justice floodwaters was progressive funding like that of Kern Family Foundation and Templeton Foundation flowing through TGC . The funding is flowing in by the millions into conservative Seminaries that affiliate with TGC like those led by Ligon Duncan and Albert Mohler and others . TGC is not a victim of but a primary source of the Social Justice false gospel and massive infiltration of Cultural Marxist  ideology into the church today .
HOW DID AMERICAN FAMILY FOUNDATION MISS THE TGC SELL OUT TO MARXIST?
AFA and its radio outlet American Family Radio have been a source trusted by many Conservative Christians for decades. WHY ARE THEY PARTNERING WITH TGC ?
"THE GOD WHO SPEAKS"  -FILM PROJECT AFA AND THE TGC SPEAKERS
Launched in 2018 at the same time the TGC / ERLC shocked the evangelical conservative world with MLK/50 -AFA introduced their film project to support the Bible's authorship- reliability and foundational role in Christian faith using  many of TGC leading compromiers . 
AFA is still heavily promoting the film today .
"There is a war raging around us – in society, in our churches, and in our homes. It is not a battle over marriage, race, or the sexual revolution. Rather, it is a battle for the truth. Is God real? Does He speak, and if so, how would we know? While many churches are faithfully proclaiming the truths found in Scripture, others have lost confidence in the Bible's divine authorship. "
"The God Who Speaks is a 90-minute documentary that traces the evidence of the Bible's authority through interviews with some of the world's most respected biblical scholars. This film answers common objections about the Bible's reliability and equips believers to confidently base their lives on the power of God's Word."
"The God Who Speaks was produced by American Family Studios, a division of American Family Association. "
AFA CONTRIBUTORS INCLUDE MANY TGC KEY CULTURAL MARXIST ECHOS 
AFA Speakers also include many people from social justice funded/infiltrated seminaries like Dallas Theological Seminary, Asbury besides SBTS and RTS
Contributors
Alistair Begg – Senior Pastor, Parkside Church (Cleveland, Ohio)
Darrell Bock – Senior Research Professor of New Testament Studies, Dallas Theological Seminary
D.A. Carson – Research Professor of New Testament, Trinity Evangelical Divinity School
Gareth Cockerill – Academic Dean / Professor of Biblical Interpretation and Theology, Wesley Biblical Seminary
Kevin DeYoung – Senior Pastor, University Reformed Church (East Lansing, Michigan)
J. Ligon Duncan III – Chancellor & CEO, John E. Edwards Professor of Systematic and Historical Theology, Reformed Theological Seminary
Norman Geisler – Distinguished Senior Professor of Theology and Apologetics – Southern Evangelical Seminary
Karen H. Jobes – Professor of New Testament Greek and Exegesis Emerita, Wheaton College
Michael J. Kruger – President and Samuel C. Patterson Professor of New Testament and Early Christianity, Reformed Theological Seminary
Erwin Lutzer – Pastor Emeritus, Moody Church
Conrad Mbewe – Pastor, Kabwata Baptist Church (Lusaka, Zambia)
Josh McDowell – Apologist, Josh McDowell Ministries
Alex McFarland – Apologist, Alex McFarland Ministries
R. Albert Mohler – President, Southern Baptist Theological Seminary
William D. Mounce – President, BiblicalTraining.org
John N. Oswalt – Visiting Distinguished Professor of Old Testament, Asbury Theological Seminary
Vern Poythress – Professor of New Testament, Westminster Theological Seminary
R.C. Sproul – Founder, Ligonier Ministires
Carl R. Truman – Professor of Church History, Westminster Theological Seminary
Frank Turek – Apologist, Cross Examined Ministries
Daniel B. Wallace – Senior Professor of New Testament Studies, Dallas Theological Seminary
Jarvis J. Williams – Associate Professor of New Testament Interpretation, Southern Baptist Theological  Seminary
Ben Witherington III – Jean R. Amos Professor of New Testament for Doctoral Studies, Asbury Theological Seminary
CURRENT AFA MEDIA PROMOTION OF "THE GOD WHO SPEAKS" FILM
THE GOD WHO SPEAKS EXECUTIVE PRODUCER IS AFA HEAD TIM WILDMON
AFA FILM INVOLVES TGC LEADER SBTS PRESIDENT ALBERT MOHLER 
https://www.facebook.com/TheGodWhoSpeaksMovie/
"We hold to the church doctrine of Scripture, the doctrine of Scripture that has marked to the Christian church, and is foundational for our understanding, our confidence, not only of what the Bible is, but of who's speaking. Is it merely Paul? Is it merely Ezekiel? Is it merely Moses? Well, Paul and Moses and Ezekiel do speak in Scripture. But more importantly, God speaks." Albert Mohler http://bit.ly/2ntlc7o

(PHOTO FROM AFA LINK SOCIAL MEDIA ARTICLE)
ALBERT MOHLER ABOVE IS SPOKESPERSON IN AND FOR THE AFA MOVIE 
Albert Mohler has taken the progressives funding into his seminary Southern Baptist Theological Seminary (SBTS) IN THE "COMMONWEAL PROJECT ". Now SBTS  has become a regular praticisioneer of Critical Theories and is busy indoctrinating a new generation of disciples in the Cultural Marxist tools of social change and Social Justice false  gospel.
(PHOTO FROM AFA "THE GOD WHO SPEAKS MEDIA )
Mohler fully embraced the TGC narrative on LGBT+ Flourishing in the church via his acceptance of the APA and TGC compliant narrative on the supposed reality of "Homosexual Orientation " which is said to be unchanging – according to the narrative- even by the Gospel and saving faith. Mohler even apologized  for "being wrong about       ( denying )  homosexual orientation" at a 2014 conference by TGC partner the ERLC on Homosexuality and "the Future of Marriage" conference . ALL TGC top leadership would have signed onto this position in 2010.  More on that in a  moment .
Mohler has shown radical views on race and engaged in a two year  "racial purge" at SBTS  and in the 2015 activist effort to "Rid the SBC of Racism " while himself sitting on the theological chair named after a anf reputedly vicious Civil War racist. Also Mohler  raised eyebrows with his endorsements of  leader Nelson Mandela of South Africa
Albert Mohler : "When it comes to human rights and human dignity, Nelson Mandela has to be put on the side of the heroes, not only of the 20th century, but of any recent century."
https://albertmohler.com/2013/12/07/nelson-mandela-and-the-ironies-of-history/
REVOICE "LGBT+CHRISTIANITY" AND TGC/SBTS 
Mohler's seminary produced the leader of the radical LGBTQ+ Christianity conference called Revoice. The movements head is Nate Collins who was teaching New Testament at SBTS while launching Revoice and published his book "All But Invisible ". Collins Dissertation at SBTS is informed by his studies of Gender , Feminine and Queer Theory at SBTS and deals with "Virgin as a Third Gender" in the NT. The dissertation makes the case that other gender options exist besides male and female while Genesis makes clear only two exist. "God made them male and female ." Collins assertions of gender options comes from twisting of biblical text through the critical theory lens .
The shocking reality is that Revoice founder Nate Collins actually writes for and does book reviews on the LGBT+ topic FOR The Gospel Coalition .
Is God Anti-Gay?
JULY 15, 2013  |  Nate Collins 
"Nate Collins is the executive director of Aligned Grace Resources, a ministry he founded with his father to equip churches to minister the grace and truth of the gospel to people affected by same-sex attraction. Nate is in Louisville, Kentucky, where he is pursuing a PhD in New Testament at the Southern Baptist Theological Seminary. You can follow him on Twitter.
MORE HERE OF REVOICE -COLLINS /HIS DISSERTATION AND JARVIS WILLIAMS 
https://thirtypiecesofsilver.org/2019/07/07/revoice-founders-sbts-critical-theory-dissertationtgc-ties-part-2/
MORE on Mohler compromise with Cultural Marxist ideology .
JARVIS WILLIAMS OF SBTS IN THE AFA TGC LINE UP 
Jarvis Williams has been teaching at Mohler's SBTS since at least 2014 . A close look shows Williams mentored the Nate Collins dissertation that birthed the LGBTQ+ Christianity movement of Revoice. More recently Jarvis Williams has emerged as a key leader in the open promotion of  Critical Race Theory and Intersectionality into the Southern Baptist Convention. The controversial "Resolution "in the SBC 2019 annual meeting is still raising serious concerns and have Baptist scrambling to understand the concepts of Cultural Marxism and tools like Critical Theory which Jarvis , Mohler and others have introduced into their churches and institutions .
(PHOTO FROM AFA "THE GOD WHO SPEAKS " MEDIA )
Jarvis Williams  has been one of the most vocal advocates for the use of Critical Race Theory – a "cultural Marxist" tool -as  a "useful tool with the Gospel" in his Social justice efforts against "White Privilege " and his view of "rampant racism among white evangelicals ".
Jarvis Williams and other CRT advocates are spearheading a divisive movement -instead of biblical unity in the Body of Christ . The talking points are plowed by specialist in the SBC like Williams for years now yet some have been scrubbed from the internet with the removal of and renaming of "Reformed African American Network" to"the Witness" .
JARVIS WILLIAMS WORDS IN THE INTERVIEW LINKED ABOVE 
"Jarvis Williams, associate professor of New Testament interpretation at Southern Baptist Theological Seminary in Louisville, Ky., said in an article posted earlier on the Reformed African American Network website it is impossible to talk about the legacy of white supremacy without discussing "white privilege" — advantages that people have done nothing to earn and may not even know they have, simply because they are white."
"Christians cannot seriously talk about race, racism, or pursue Christ-centered reconciliation in this country and Christian spaces without having a serious conversation about the privileging of whiteness or without working to leverage the privilege(s) of whiteness in Christian spaces," wrote Williams, who is black."
"Williams said one example of white privilege is the assumption in American history that blacks would serve whites because of their belief in white superiority. After slavery was abolished, white supremacists "created a whole system that marginalized black people and kept them at the very bottom of the social order."
"While many Christians rightly condemn overt expressions of white supremacy, covert expressions of white supremacy are often allowed to flourish in Christian spaces and in society at large because they are either denied or unnoticed," Williams said."
TGC COFOUNDER WITH TIM KELLER -D.A. CARSON OF TRINITY EVANGELICAL DIVINITY SCHOOL IS A SPEAKER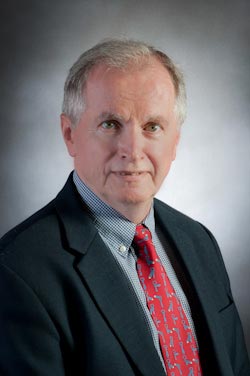 D. A. Carson
Deerfield, IL
Research Professor of New Testament – Trinity Evangelical Divinity School
(PHOTO FROM AFA"THE GOD WHO SPEAKS WEBSITE )
D. A. Carson is the co-founder of TGC and it's President. Carson Signed on to the Mark Yarhouse LGBTQ+ ideology in 2010 when Carson commissioned a White Paper on Yarhouse homosexual orientation narrative and Carson adapted it for TGC, for TEDS and for TGC's Christ on Campus initiative  for campus ministries.Many campus ministries bear the damaging marks of this influence today.
https://sexualidentityinstitute.org/sample-page/dr-mark-yarhouse/
"Dr. Yarhouse is currently the Chair of the task force on LGBT issues for Division 36 (Psychology of Religion and Spirituality) of the American Psychological Association. He was recently invited to write the featured white paper on sexual identity for the Christ on Campus Initiative edited by Don A. Carson for The Gospel Coalition."
TGC's Carson also endorsed the book "Single Gay Christian" by Gregory Coles . Coles is  the "worship leader" for the Revoice LGBT+ Thriving conference and is involved in the Revoice leadership.
Gregory Coles bio
About the Author
"Gregory Coles is a coauthor of Jim Henson's "The Dark Crystal" Author Quest, a collection of short stories. Greg spent fifteen years growing up in the Muslim neighborhoods of Southeast Asia. Today he is a PhD student, part-time English instructor at Penn State University, and worship leader in his church."
D.A. Carson on Coles Book " Single Gay Christian "
""To say this book is important is a painful understatement. It is the candid, moving, intensely personal story of a gay young man who wants to live his life under the authority of King Jesus and who refuses to accept the comforting answers proffered by different parts of the culture. Superbly written, this book stands athwart the shibboleths of our day and reminds us what submission to King Jesus looks like, what it feels like. This book needs to be thoughtfully read by straight people and by gay people, by unbelievers and by Christians. It is not to be read with a condescending smirk, but with humility." (D. A. Carson, president, The Gospel Coalition, research professor of New Testament, Trinity Evangelical Divinity School)"
LIGON DUNCAN OF REFORMED THEOLOGICAL SEMINARY IS A TGC LEADER AND NOW AFA SPOKESPERSON IN THE AFA MOVIE 
(PHOTO AND GRAPHIC FROM AFA "THE GOD WHO SPEAKS " MEDIA )
Ligon Duncan is a TGC Council Member and head of the PCA's Reformed Theological Seminary of Jackson MISS with over a dozen locations around the country. These locations  include NYC in co-operation with TGC co-founder Tim Keller . RTS Orlando location -in partnership with CRU (formerly Campus Crusade) -along with current leaders of  Keller's Redeemer City to City formulated a blueprint for the Lausanne movement's "City Reaching ". The plan promotes Urbanization and Faith Based Partnerships aka Peter Drucker socialism for the church partnering in "Community Development .  RTS plan also includes the pro LGBT urban ideology of Canadian professor "urban-ologist" Richard Florida. Reformed Theological Seminary is at the heart of the Social Justice indoctrination taking place in the PCA as Ligon Duncan boast defiantly  "Lig Duncan ain't groovin with no Cultural Marxism ".
If that were truly the case he would have to leave the TGC and RTS to escape the groove.
DUNCAN AND THE ANGLICAN GAY PRIEST HE /TGC ENDORSE 
Duncan also endorses the Gay Anglican Priest Sam Allberry and his ministry Living Out who preach "Gay (but celibate )  Christianity ". In 2018 TGC's Tim Keller and wife Kathy joined Allberry speaking at the Living Out London conference .Allberry and  company introduced an "LGBTQ+ Church Inclusion Audit" and training for local congregations to encourage the open welcome of the LGBTQ community into the fellowship of the church. Also the audit encourages hiring of and including in family functions and even "Sharing Children" with LGBT+ people in the church .
LIVING OUT INCLUSION AUDIT 
https://www.livingout.org/resources/the-living-out-church-audit
"How biblically inclusive is your Church?"
"At our Identity in Christ conference with Tim & Kathy Keller in June 2018 we launched our Living Out Church Audit – a tool to help church leadership teams answer this key question: how biblically inclusive is your church? Unsurprisingly our focus is on those who might identify as LGBTQ+/ same-sex attracted: Jesus included all in a counter-cultural way and we hope this audit will help our churches follow his lead."
STILL -LIGON DUNCAN ENDORSES  SAM ALLBERRY AND LIVING OUT .
"I, I, think if you want to get a, a, a, a, wise, careful biblical take on identity and sexual attraction, either Kevin DeYoung's book on homosexuality or Sam Allberry's book, Is God Anti-Gay, will give you a better take on how identity ought to relate to issues in relation to Same-Sex Attraction than the kinds of opinions that were shared at the Revoice Conference, which I find to be unhelpful…"
TGC AND LIVING OUT'S SAM ALLBERRY
Sam Allberry- despite tons of controversy a writer and the editor of LGBTQ+ issues for The Gospel Coalition .
KEVIN DE YOUNG TGC FAVORITE AND LONG TIME RISING STAR IS AMONG AFA SPEAKERS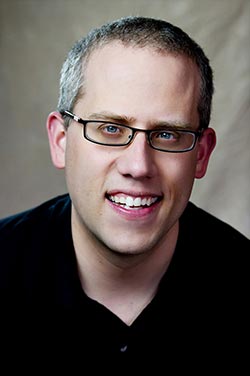 Kevin DeYoung
Matthews, NC
Senior Pastor – Christ Covenant Church
(PHOTO /GRAPHICS FROM AFA "THE GOD WHO SPEAKS" WEBSITE)
DeYoung was purchased out of the Reformed Church in America  by powers within the PCA , Keller and Duncan's denomination. In 2017, the RCA ordained the first openly gay and married pastor who was 'out' when he began the ordination process. Perhaps prior knowledge of this  prompted De Young to join the PCA / TGC  yet his father remains in the RCA in denominational leadership.
https://www.rca.org/news/lee-deyoung-elected-synod-vice-president
Having DeYoung in TGC has provided the old guard with a slightly younger spokesperson but the "talking points" are all the same . DeYoung factors in large in the AFA film  "The God Who Speaks " including providing the closing words at the ending of the film. If TGC is doing anything – a response to controversy- a conference – or a book promotion  -Kevin DeYoung is at the center of it- just as he is in this AFA film.
TGC AND THE LIVING OUT LGBT INCLUSION CHURCH AUDIT 
Living Out introduced it's LGBT Inclusion Audit to high praise . Kathy Keller called it Brilliant " while – TGC pastor Mark Dever and his 9MARKS churches in the NE region announced the Audit and Inclusion training would be held stateside in three of the Dever/ TGC affiliate churches .
AFA social media boast the photo below with TGCs Duncan and Dever among others with AFA at a recent event where "The God Who Speaks " film is being promoted.
(PHOTO from AFA "the God Who Speaks " media with TGC leaders including RTS Ligon Duncan and Mark Dever whose editor for his 9MARKS org is a graduate of the Fabian Socialist London School of Economics )
MARK DEVER IS NOT APPEARING IN THE FILM BUT IS A KEY TGC LEADER .
Part  the TGC effort with Dever and his LSE Editor Jonathan Leeman is their "THIRD WAY" Christian political engagement which advocates for Christians NOT to be "Single Issue ( i.e. pro life ) Voters". Others in the TGC / ERLC loop are working to expand "pro life " support to mean inclusion of a range of distracting  issues from progressive open borders immigration -to refugee settlement -to adoption and foster care . Diluting the definition of pro life ideals away from stopping abortion is a progressive tactic not a helpful narrative to strengthen the cause.
Devers former staffer Thabiti Anyabwile is in the AFA film list of credits . Anyabwile was associate pastor for years at Dever's Capitol Hill Baptist -a TGC church from which 9MARKS church planting organization operates.Thabiti has been helping lead the charge on CRT and was one of the more brazen speakers at the MLK/50 event blaming all whites for the death of MLK and calling for apologies . Thabiti is also mainstreaming the call for financial reparations in response to "racial injustice" in the church.
WHY WOULD AFA PARTNER WITH TGC WHILE TGC SEEKS TO UNDERMINE CONSERVATIVES OPPOSITION TO ABORTION AND CORE CONSERVATE CONVICTIONS ?
https://thirtypiecesofsilver.org/2018/11/17/9marks-dever-and-fabian-socialist-trained-editor-how-to-ditch-your-pro-life-voting-habit/
JOHN MACARTHUR IN THE CREDITS FOR AFA FILM 
John MacArthur does not appear in the final cut of the AFA film BUT is named in the Credits. It is not sure if Macarthur did not provide an interview or if his interview ended up on the cutting room floor after his many recent troubles . These include Master's Universities scandals related to abuse / intimidation /and sexual abuse/ and perceived nepotism , some of which resulted in Master's accreditation being put on probation and at risk of loss. MacArthur is a long time TGC leadership Council Member as well. His appearance in the credits for the film remains a  mystery beyond his TGC connections .
AMERICAN FAMILY RADIO ?
WHAT'S UP WITH AFR DUMPING PROGRAMING ?
Also SOMETHING is going at at AFA 's American Family Radio . Even Progressive news outlet Media Matters pick up on recent AFR changes.
https://www.mediamatters.org/american-family-association/why-anti-lgbtq-american-family-radio-losing-hosts-and-shows
"A prominent AFR host has resigned just a few months after American Family Association shuttered its outreach ministry for Christian communities of color."
WRITTEN BY ALEX PATERSON
PUBLISHED 09/13/19 11:58 AM EDT
"Extreme anti-LGBTQ group American Family Association (AFA) has stopped airing significant amounts of its American Family Radio (AFR) programming in the past three months, including losing host Janet Mefferd and its entire dedicated Urban Family Communications network. "
"American Family Radio has lost a prominent host and an entire outreach ministry since June"
"American Family Radio has lost a prominent host and an entire outreach ministry since June"
"On August 30, Mefferd, the host of the AFR program Janet Mefferd Live and one of the radio network's most prominent hosts, abruptly resigned from AFR. She claimed that she resigned due to a need "to lighten my heavy daily workload of hosting two national radio shows for the last three years."
"Mefferd's other daily Christian talk radio show, Janet Mefferd Today, will continue to air on Bott Radio Network, a Christian radio network with a smaller reach than AFR at 120 stations across 15 states, and the show currently reruns on select AFR stations on Saturdays. Mefferd's seemingly sudden resignation came just hours after her final AFR Janet Mefferd Live broadcast, which she concluded without announcing her departure, saying, "Thanks a lot for all of your calls and for listening today. We'll see you next time right here on American Family Radio."
"Just over two months prior to Mefferd's resignation, on June 24, AFA consolidated its Urban Family Communications ministry into AFR's broader radio lineup. Several Urban Family Talk radio shows have stopped airing on AFR's networks as a result. Created in 2013, Urban Family Communications was AFR's outreach ministry targeted toward Christian communities of color and consisted of six radio stations that were known as Urban Family Talk. In addition to its radio network, Urban Family Communications' outreach efforts included a pastors network and a marriage, family, and life conference."
"AFA's decision to shut down Urban Family Communications resulted in four Urban Family Talk shows being completely removed from AFA's radio programming: Back 2 God, The BSAC Radio Show, Equipped with Chris Brooks, and Stacy on the Right. At least one of these shows has continued to air elsewhere since the network's consolidation."
COMPELLING QUESTIONS :
IS AFA DROPPING IT'S MOST OUTSPOKEN  ANTI-" LGBT FLOURISHING " HOST AND CONSERVATIVE FAMILY VALUES PROGRAMS OF COLOR TO APPEASE TGC AND WHOEVER FUNDED "THE GOD WHO SPEAKS PROJECT? 
IS KERN FAMILY FOUNDATION OR SOME OTHER PROGRESSIVE GROUP OR TGC ITSELF FUNDING THE AFA FILM?
"THE GOD WHO SPEAKS " COMPARED TO "GODS VOICE CONFERENCE "
MEDIA MATTERS WENT AFTER  "GOD'S VOICE 2019 CONFERENCE" -WITH CONFUSED  CONCERN !
(See the Media Matters assessment below but first a word from the author who was part of God's voice 2019)
THE REAL REASON FOR GOD'S VOICE
God's Voice Conference was a BIBLICAL response to the Revoice movement. Revoice  had been birthed out of Mohler's SBTS -the PCA's Covenant Theological Seminary and D. A . Carson's TGC alliance with Mark Yarhouse . Yarhouse works with  the American Psychological Association and endorses it's views of homosexual orientation as real and unchanging . Historically many  leftist and homosexual activist have been in leadership at the APA since before its 1973 removal of homosexuality from it list of " mental disorders ". Yarhouse work with the APA is also inter-faithed and therefore has NO anchor in Christian Faith or at Biblical understanding of human sexuality or gender..Still the theologically focused TGC uses Yarhouse narrative since the adoption of the 2010 white paper .
Carson has brought TGC totally in step and compliant with the APA and its Universalist – one size fits all – Religions approach .
This writer was apart of the 2019 God's Voice conference and in the video below goes into the TGC/ Keller/ Carson /Mohler compromise on LGBT which helped birth Revoice  while it is "Promoting LGBT+ Thriving in Historic " Churches.
https://www.godsvoice.us/gvc-pro-videos
See the first video : 1) "The Revoice Agenda: What it Is, Who's Behind It and Where It's Headed" – Rev. Thomas Littleton 
More resources on the GVC exposure of Revoice and TGC leaders here:
https://thirtypiecesofsilver.org/2019/02/21/gods-voice-conference-resources/
God's Voice Conference 2019 was NOT only a denunciation of the false Revoice LGBT+ Flourishing / TGC movement in our churches – it offered Biblical GOSPEL HOPE for individuals and families who have been impacted by LGBT+. Testimonies and preaching at GVC affirmed the power of Jesus to transform lives from any and all sin.  God's Voice Conference 2019 was NOT an attack on LGBT people or their families -rather offering a Biblical response to TGC error and providing Biblical HOPE to victims of LGBT+ movement .
TGC CHURCH BRIARWOOD PCA RETALIATED AGAINST GOD'S VOICE CONFERENCE
It seems ironic that the AFA project using TGC partners is entitled "The God Who Speaks " when the day following God's Voice Conference 2019  a local TGC MEGA- CHURCH in this authors hometown of Birmingham Alabama -retaliated against Littleton / Mefferd and God's Voice by REMOVING  Mefferd's American Family Radio program from its regional Briarwood Radio programing lineup.
This was not the only TGC leadership persecution of God's Voice Conference as other actions took place BEFORE GVC similar to the action against Mefferd's AFR programing the day following the event . That was late February 2019 . By the end of August Janet Mefferd and AFR/ Radio outlet of AFA had parted ways entirely.
You can read about the TGC church Briarwoods efforts against God's Voice Conference and backlash against Littleton and the Mefferd AFR related programing at the link below under the section entitled : "PARKS BROTHERS CONSPIRE AGAINST GOD'S VOICE CONFERENCE-A BIBLICAL RESPONSE TO REVOICE WHICH STILL THREATENS TO DIVIDE THE PCA AND SBC."
https://thirtypiecesofsilver.org/2019/08/06/briarwood-pcas-christian-medical-ministry-alabama-target-practice/
THE AFA/AFR AND TGC COLLABORATION LEAVES MANY QUESTIONS 
Are these things related? Does the end of the Mefferd programing at Briarwood in retaliation against GVC have impact on the AFA 's unwillingness to denounce the TGC pro "Homosexual Orientation"  narrative? Has AFA allowed the TGC compromise on LGBTQ+ to impact it's stance on LGBTQ+ movement ?
AFA has had a strong voice against the LGBT agenda . TGC's message  is very soft and welcoming and aims to appease and include the activist agenda in the church . Is AFA moving left of center on this important faith and family issue ?
Time will tell. Meanwhile those outside the church and the media speculate while CHRISTIANS ARE LEFT TO WONDER WHAT IS UP WITH AFA.
MEDIA MATTERS SEES GVC IN A DIFFERENT /EXTREME /NEGATIVE AND FALSE LIGHT
Media Matters
"Mefferd also used her AFR show to promote the God's Voice conference, a convening of evangelical Christians providing a "biblical response to the queering of the church." God's Voice was created to oppose the Revoice conference, an LGBTQ-inclusive Christian conference that seeks to "support and encourage gay, lesbian, bisexual, and other same-sex attracted Christians." While promoting God's Voice, Mefferd said that the LGBTQ activists organizing Revoice are trying "to move toward LGBTQ+ Christianity, not that there is any such thing" and told her listeners that they should be worried because LGBTQ advocates "care about changing you, and changing your kids, and changing your churches, and changing your denomination."
AFA/AFR ALLIANCE WITH TGC LIKELY SPELLS MAJOR CHANGES AND A TROUBLING FUTURE FOR CONSERVATIVE BELIEVERS IN AMERICA.
WHERE WILL IT END -AS MORE AND MORE CONSERVATIVE ORGANIZATIONS EITHER DO NOT DISCERN – CHOOSE TO YOKE WITH TGC FOR NAME RECOGNITION -OR PARTNER WITH THE PROGRESSIVE FUNDING  BEHIND THE GOSPEL COALITION AND IT'S EMERGENT  THEOLOGICAL /LEFT WING PROGRESSIVE POLITICAL MOVEMENT ?
ALBERT MOHLER IS A TGC COUNCIL MEMBER AND SBTS IS A MAJOR SPOKESPERSON  IN THE REALM  OF TGC's INFLUENCE.
AFA HOW DID THIS ESCAPE YOU ?
(PHOTO FROM AFA "THE GOD WHO SPEAKS MEDIA )
Many Conservative believers look to organizations like American Family Association for guidance and protection from the progressive tsunami . TGC inroads look to be spreading across conservative Christianity- even in these former places of refuge.
Psalm 118
8 It is better to trust in the Lord
Than to put confidence in man.
9 It is better to trust in the Lord
Than to put confidence in princes.
We're a 100% Listener Supported Network
3 Simple Ways to Support WVW Foundation
Make Monthly Donations
-or-
A One-Time Donation
Mail In Your Donation

Worldview Weekend Foundation
PO BOX 1690
Collierville, TN, 38027 USA

Donate by Phone

901-825-0652